After about 2 and a half months of work, I have finally finished this kit! This is my first large resin kit I've ever done, and it really is quite tall at 12 inches (and HEAVY!).
I tried to go with a desert camo feel with some minor, minor pre-shading. Most of the pre-shading has all but vanished because I wanted to get the shade just to my liking. I posed him in a semi-aggressive pose, but it kind of makes the back look funny. Also, regarding decals, I know you can still kind of see some, but I was having difficulty with my Future coat interacting with the decals for some reason.
Majority of paints are Tamiya acrylics (custom mixes with most colors except white), and I also used some Model Master Metallic paints, Humbrol metallics and Model Master enamels for some details. The wash is with Testor's enamel. and all coats are done with Future. Decals are OOB and samuel decals.
All other WIP details can be found on my blog. Onto the pics!
Warning: Lots of images!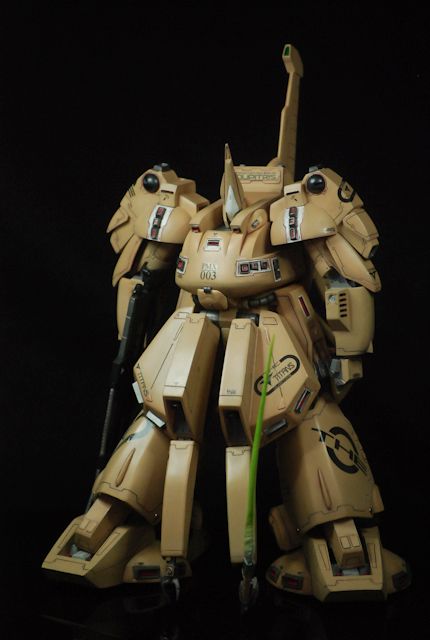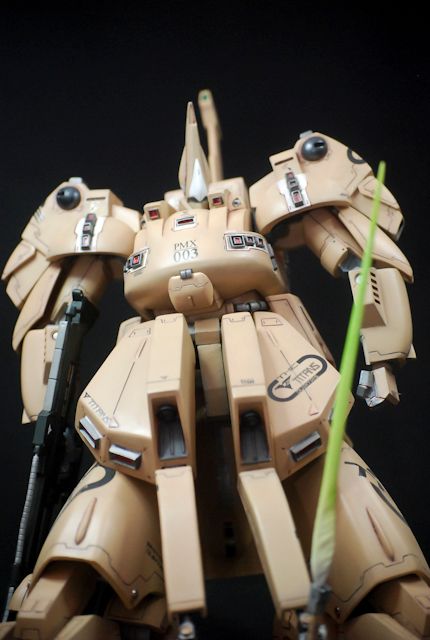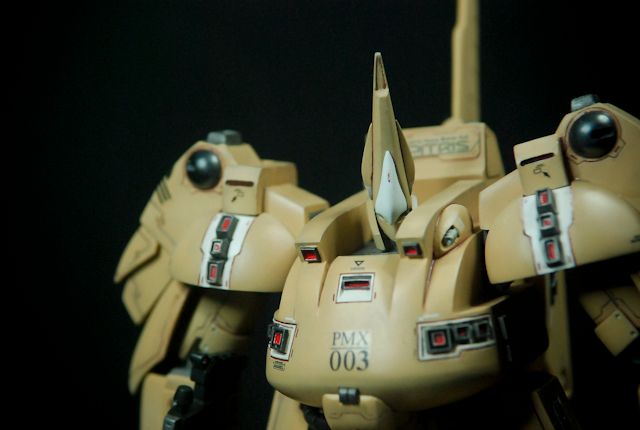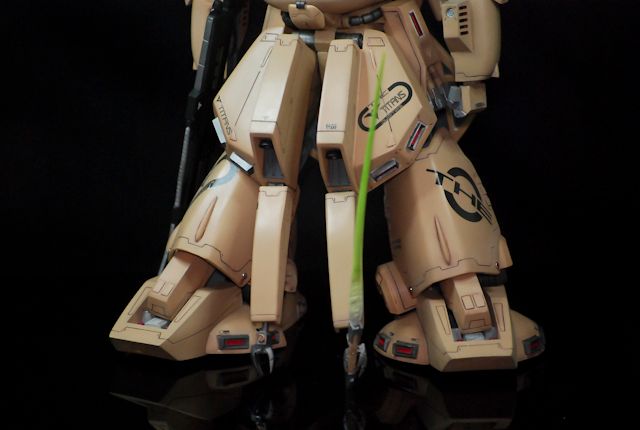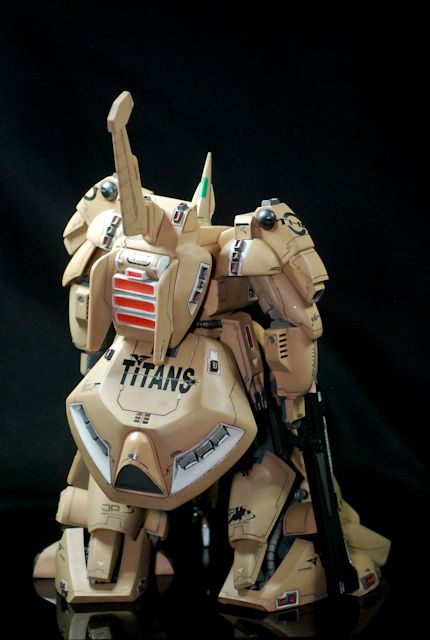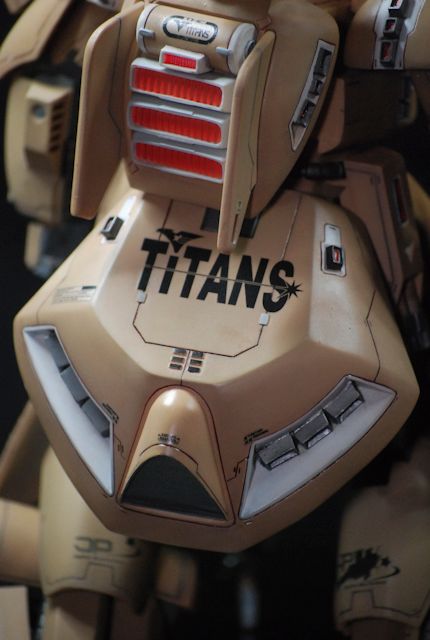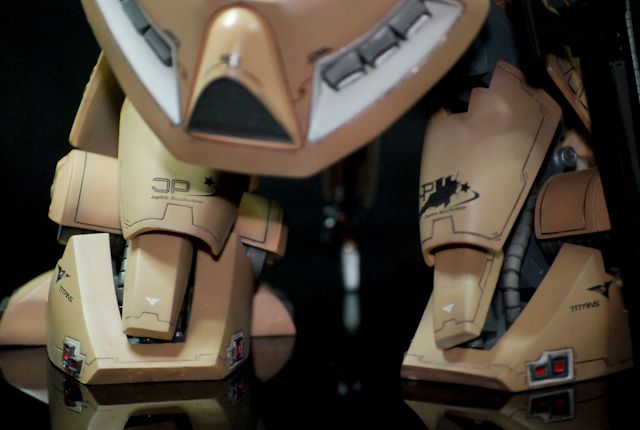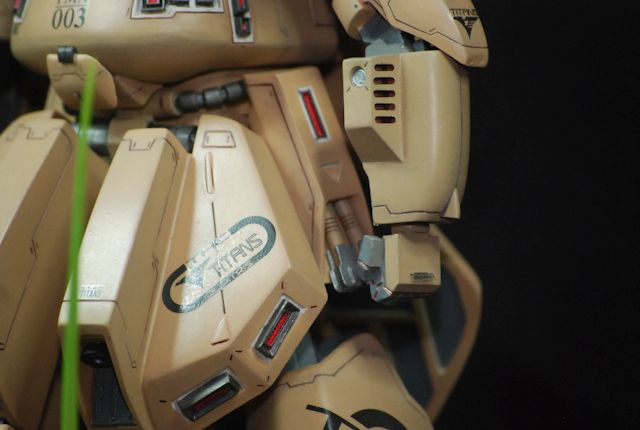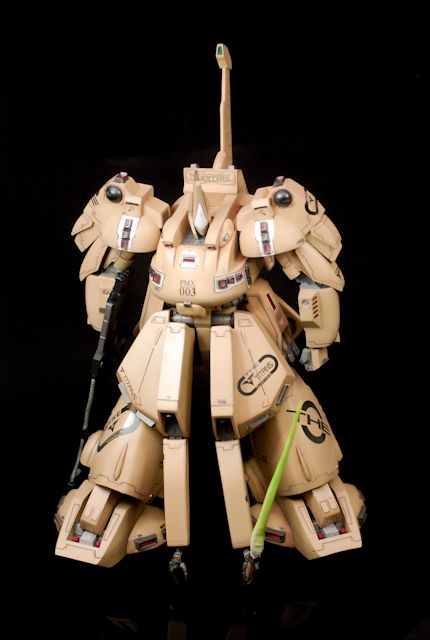 And a size comparison to my first 1/144 resin kit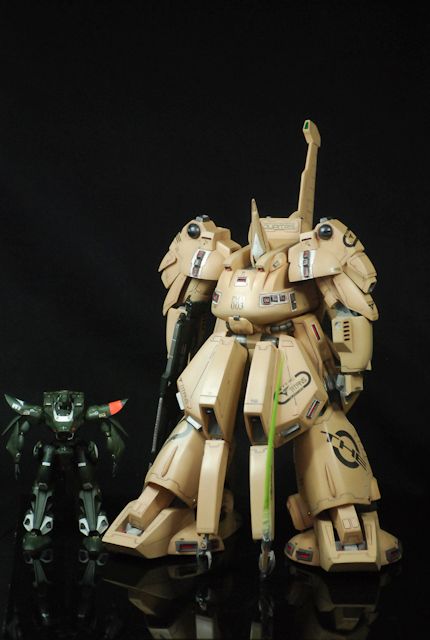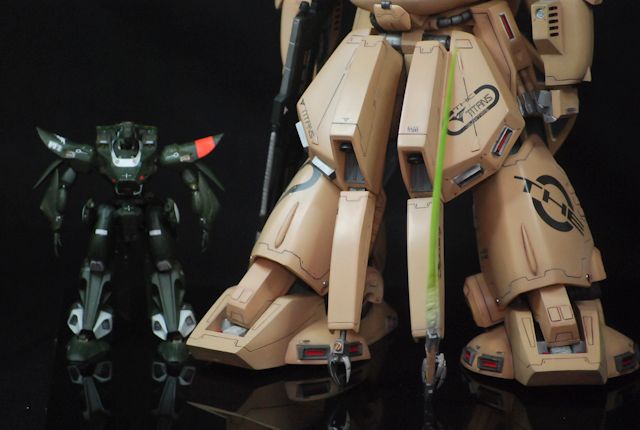 I sincerely appreciate all of your support during my WIP and would love feedback!