I began work on this in January - it is my first large-scale resin project. I've been working on it, and it really isn't too different from a regular 1/100 project - the pieces just require more time to paint.
Casting is phenomenal and I'm going to be entering this into the MAC forum contest (though I am more doing this solely for fun). Painting will be once again majority Plamo Colour.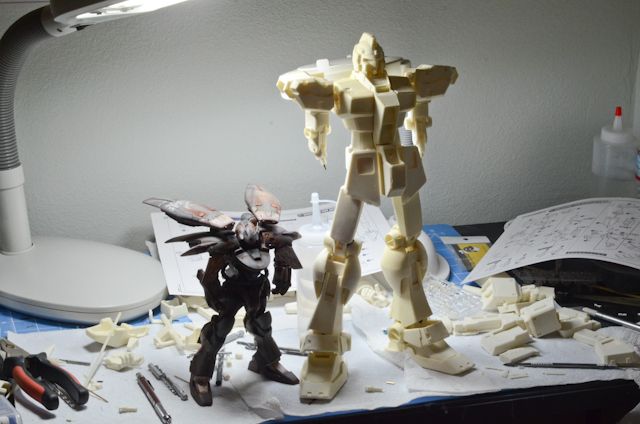 Here's a pic of the pinned project next to a 1/100 model for scale.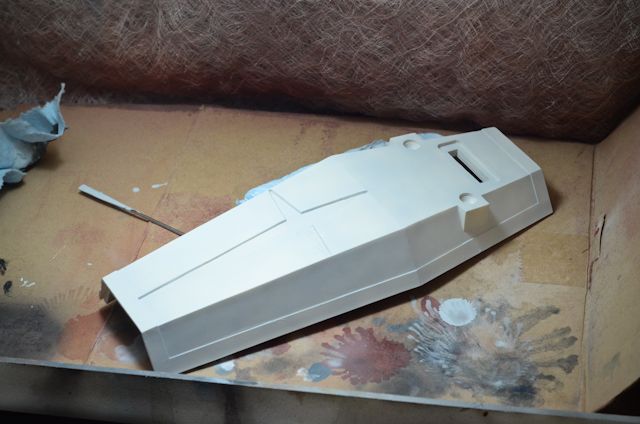 Priming the gigantic shield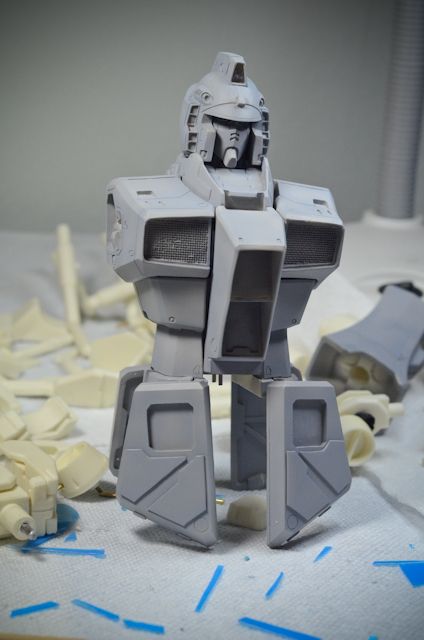 Added some details to the skirts (see GB 101: Plamo Plate Modification)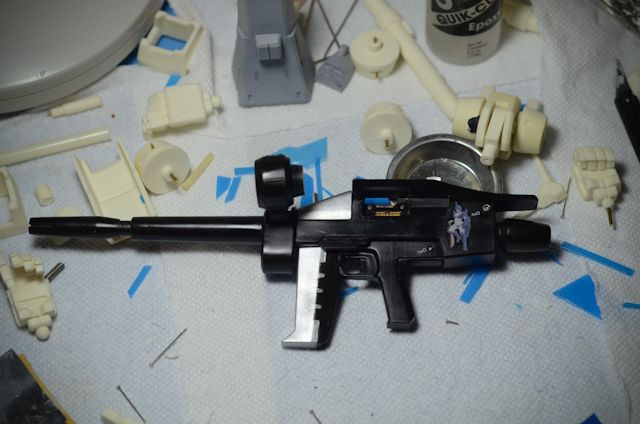 80% complete with the gun - have to flat coat it after I add some more details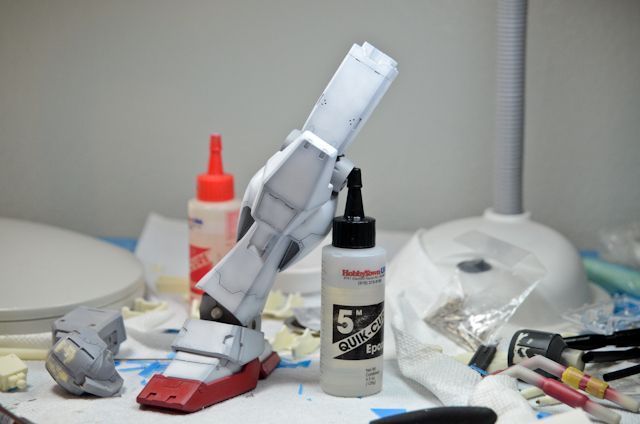 Painted the lower half of the torso (only showing 1 leg here). Almost done with all of the white and red, next is gray, then blue.
More to come!