Began pinning a bunch of parts together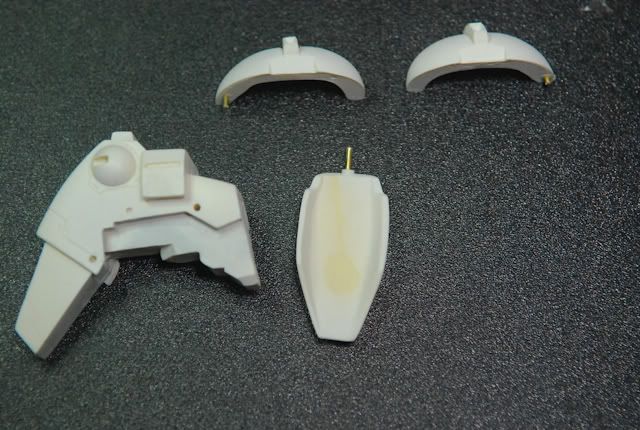 Added a joint to the neck piece (the piece is upside down here)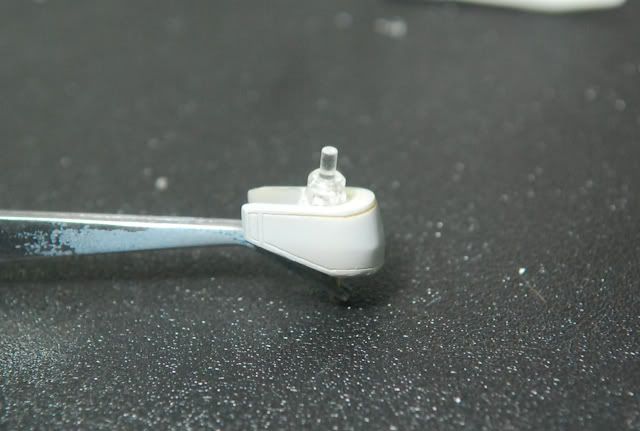 An exploded view of the larger parts of the foot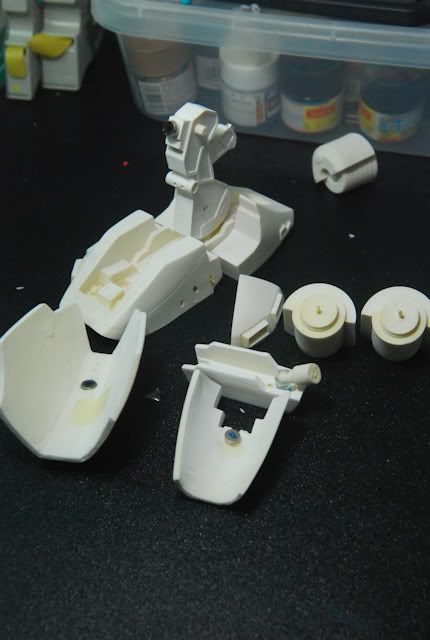 Because of how lighting can greatly affect how the colors look, I'll just put up a bunch of pictures of how the desert yellow is coming along. You can judge for yourself if you like it or not. I personally think it looks awesome - like blasted sand. I have pre-shaded the parts with dark yellow, then filled in with a desert yellow mixed with white - all are Tamiya paints.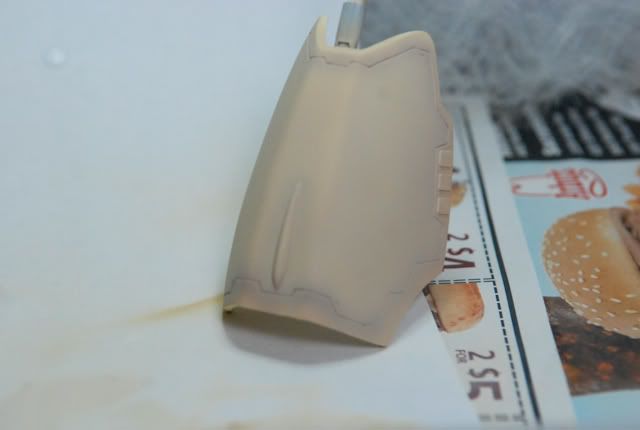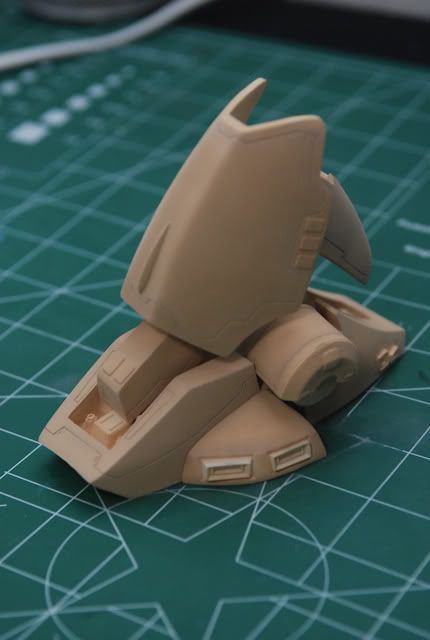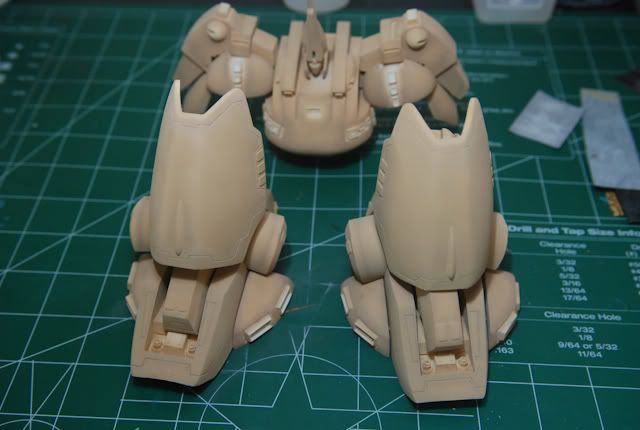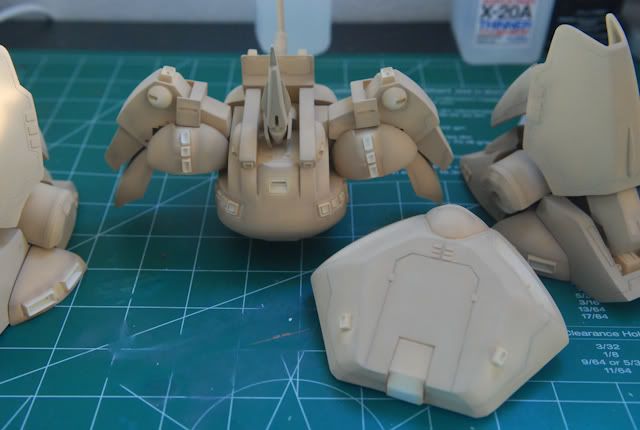 I'll be making another Gundam building 101 - this time for pre-shading. As usual, it will be for noobs like myself.
Up next is taping and more painting!