Settled on a good color, after mixing purples and whites. Settled on about a 2.5:1 ratio of white to purple.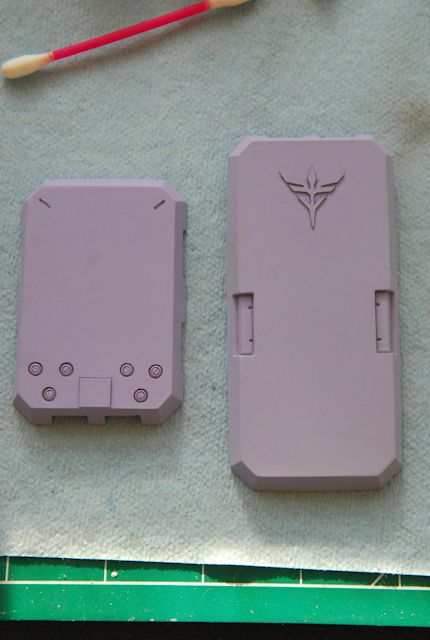 And my first experiment doing a reverse wash. I painted the piece white with Tamiya Lacquer spray cans, then followed with my purple in Tamiya acrylics, then cleaned up with a q-tip dipped in acrylic thinner. Doesn't come off as easy as you would think, but it just takes some extra TLC and care. Lots of precision needed with the q-tip. I had to re-paint twice. Disregard the hairs and debris on top, I saw them in the photo and freaked out, and they immediately rubbed off.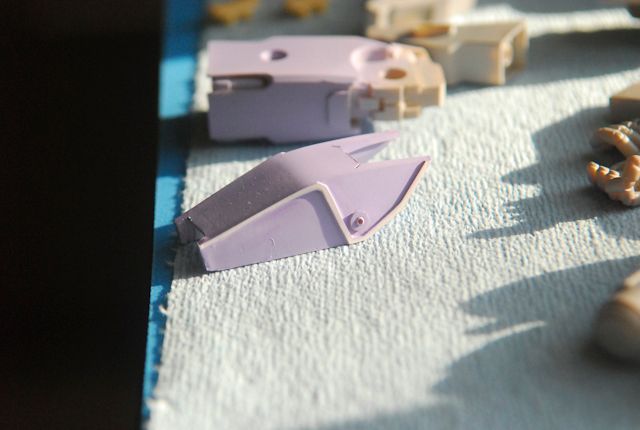 Finished up almost all purple, got better doing the reverse wash using the same technique. It's turning out quite well.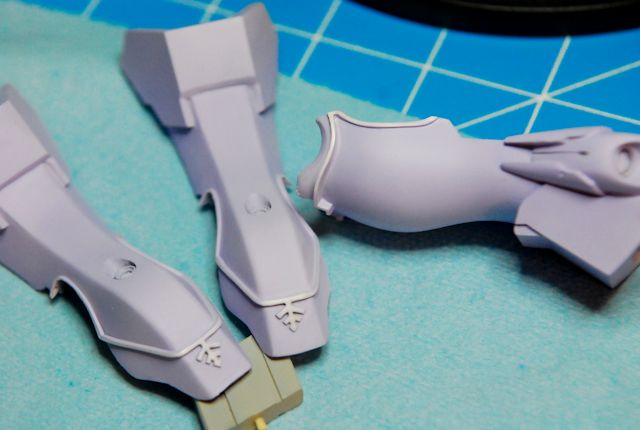 C&C's always welcome. Have a few more pieces to go on the purple.